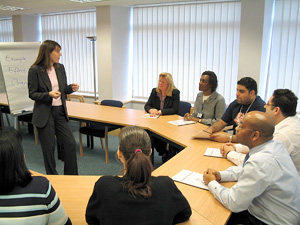 Corporates, also need to keep themselves and their staff updated, with the fast changing IT sector. But, the corporates find it difficult to update themselves and their staff due to various reasons. This is where Helios IT Solution comes in.
Helios IT Solution has a number of years of experience in imparting training to many corporates, small and medium business, financial organizations, factories, etc. ranging from basic computer training to advance training in application handling, CAD / CAM training, database handling, Graphical Softwares, Multimedia Training, SEO/SEM Training, Network Installation & Maintenance, Network Security, etc.
All our training programs are based, strictly, according to the requirements of clients. Our training sessions are conducted by Professionals who are into the related training fields for more than 6+ years.