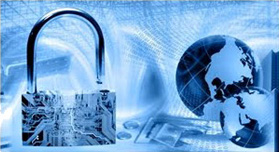 While the internet is propagating at an astonishing rate, so are the crimes committed online. Credit Card frauds, Online Identity Theft, Cyber Squatting, Data Theft, Hacking, Piracy, Website Tampering, Copyright & Trademark Infringement, etc. are some of the online crimes, which are common nowadays.
Helios IT Solution provides ethical and effective legal solution according to the existing Cyber Laws.
Call us or email us with your problem, so that we provide you with the relevant consultation.