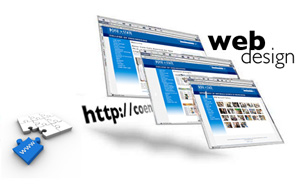 Helios IT Solution is a professional website designing & development company in mumbai, india offering a very affordable web designing & development solution, across the globe, in a range of services which includes Basic or Static Websites, Flash Websites, Dynamic or Interactive Websites, Complex E-Commerce Websites, CMS based websites (Content Management System), Matrimonial Websites, Job Websites, Flash Banners, Payment Gateways, Shopping Carts, Hotel Reservation Engines integrated with Payment Gateways, etc. All our website adhere to W3C standards and recommendations and are Search Engine Friendly. We have more than 300+ satisfied clients. Our clientele include corporates, semi corporates, private, limited & limited companies, small, medium & large scale businesses, Hospitals, Hospitality sector, Vaastu & Fengshui experts, Shipping Clients, Plants & Nurseries growers, etc.
What is the need of a Website?
Internet has opened up tremendous business opportunities. More and more business are trying to create their identity on the internet. This is were Website comes in picture. Website is that medium, which gives face to your business online or on the internet. Website is a medium, which helps you to promote & do business online. If you or your business do not have a website, then chances are that your competitors have a website, which give them a definite edge over you.
REMEMBER a website gives you a chance to compete with even larger competitors.
NO LIMITS: With a website you are targeting the entire globe, which means your business has a global reach and the boundaries are ever expanding.
This is where Helios IT Solution comes to your aid. We offer our clients a complete guidance & solution, right from the beginning.
Our motto is "Ethical & Affordable Quality Solutions".
Its a well know fact that not many clients are aware about what should go in their websites or how their website will appear. We guide the client to visualize their actual website needs and its designing aspects. Different businesses have different website requirements. Some may be a Static Website some maybe a Dynamic Website or some websites may require certain props like Animated Banners, Title Animations, Product Slide shows, etc to catch the eye of a visitor. We explain and demonstrate, all such and other details to our clients, so that they can visualize for themselves as to how their website will look best.
Our talented and experienced developers, designers & programmers ensure that our Client gets the best result, by constantly upgrading and communicating with the client at each and every stage of the development. Apart from that, all our websites are optimized so as to open easily even on slow web connections. Apart from this, the websites are cross checked for any broken links, duplicate links, bloated or non working scripts and html codes, which may make your website slow or bugged.
Helios IT Solution believes in providing Ethical & Affordable Quality Solutions. That means our clients don't have to shell out a fortune for getting their or their business identity online.