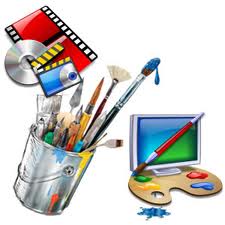 Helios IT Solution, is a well know interactive multimedia presentation development company in mumbai, india.
Interactive Presentation or Multimedia Media Presentations are one of the best way to promote your products. A presentation of your company's profile with products or services, infrastructure, etc., enriched with sound, speech, music, animated clip arts, etc. can create an superb impression on your clients. It also helps in building the image of your company.
It is also a well known fact, that things represented in terms of visuals like animations, graphics, etc and sounds are remembered more easily than plain text messages. So presentation adds that extra plus points to your company's profile or products.
Why Helios IT Solution?
At Helios IT Solution, we have developed various high quality Power Point Presentations & Flash Presentations. So we know, exactly what are the requirements of the Client.
We at Helios IT Solution, have a dedicated Presentation professionals , who have a vast experience is creating presentations, Multimedia Programming, Game Development, etc.
We can Develop
Corporate Presentations

Computer Based Training (CBT)

Flash Games

Product Demos or Catalogues or Brochures

Software Demos

Architectural Walk Through

Annual Financial Reports Projection

Kids Training Presentation

Any type of Audio/Visual presentation.